Often we find that we are asked many of the same questions below are some of the most common questions we receive to help our clients get answers anytime day or night.
Goofy was THE BEST!!! I
I've hired other companies in the past for our annual Christmas party (they were not good) ... This year I found Bill... and I can't say enough wonderful things! Prior to the event, Bill contacted me to talk about what I was looking for in regard to my party. He followed up with a detailed questionnaire that I filled out and returned. Bill touched base with me again the week before party to go over everything one last time and make sure we didn't want or need any changes. Bill and his assistant arrived promptly, they brought a plethora of diverse props for my guest, and engaged my guests so that there was always someone having pictures taken. Their professionalism was evident from start to finish!!! Even my guests commented on how much fun they had with the Photobooth experience (which was the goal)! At the end of the evening they presented us with the best memory book of all the photographs from the party, signed by our guests! From here on in, we will only use Goofy Photobooth for our annual Holiday Party!!!! THANK YOU for helping make our party that much better!!!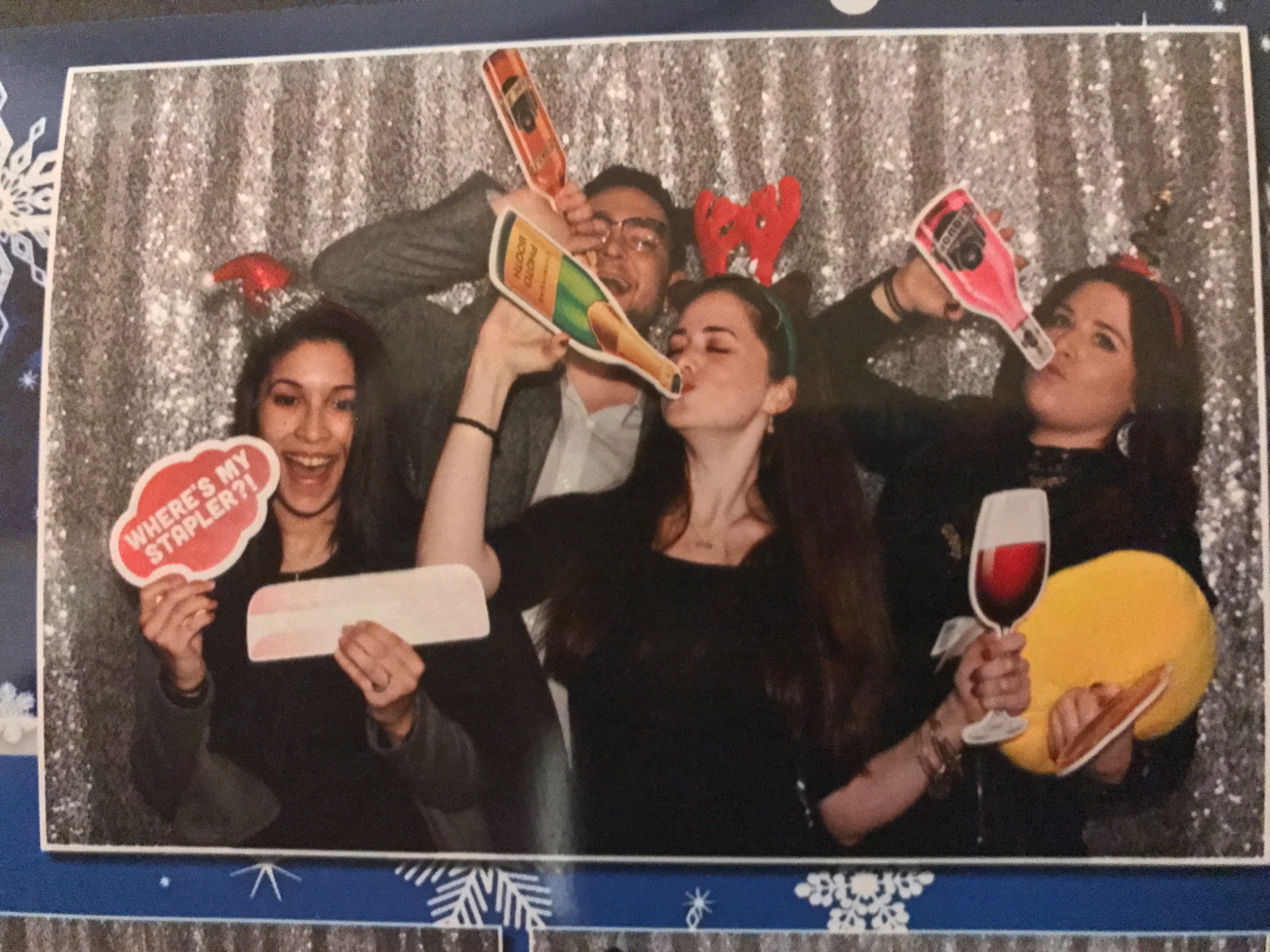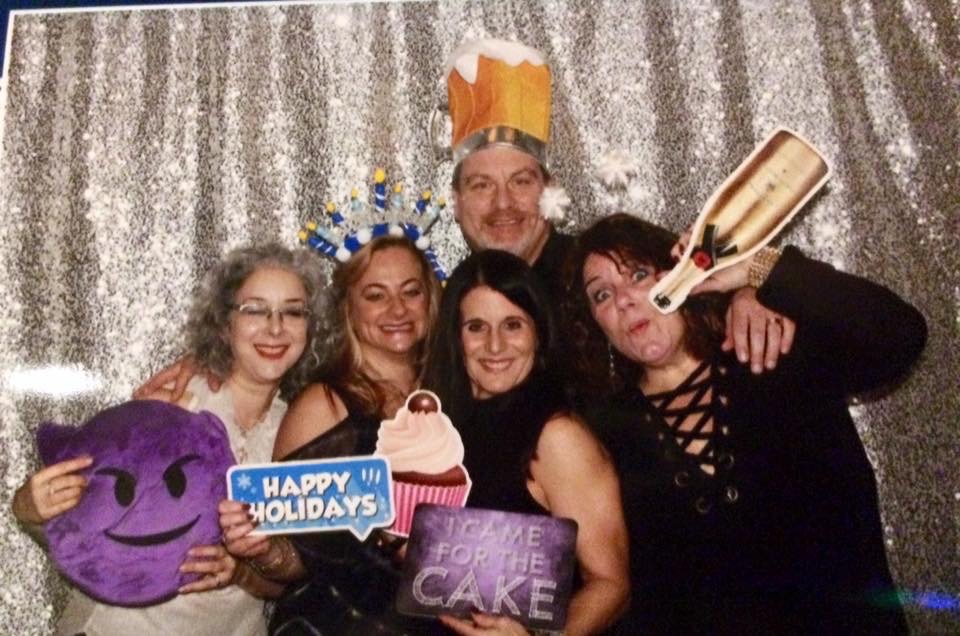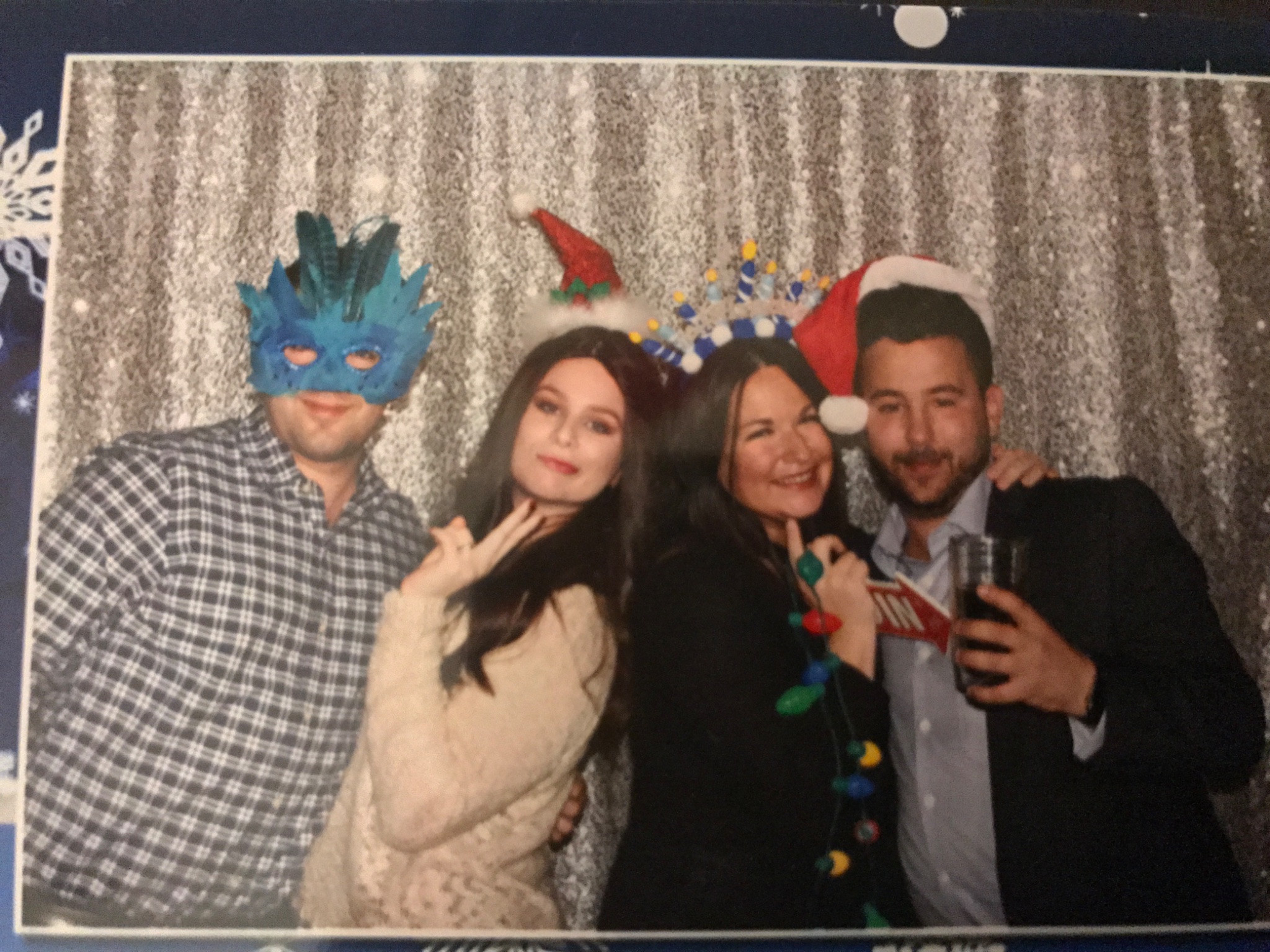 What do you mean "Event Photos in Real Time"?
All Guest Photos are available in Real-Time
Let guests follow along and view photo booth sessions rignt on their phones at their tables as the event is happing.
(depending on quality of wifi service available at venue)
Better than a Kiosk
Your Guests will enter a URL on there cellphone  and a password for the event thats it. the photos will show up in real-time to see share and save.  
All Guests love using their own phones. There are no long lines at a Sharing Kiosk, or need to have your guests crowd around one iPad to see and share images.
How can I reserve a date?
How many sessions will the booth complete in an hour?
Do you have an Insurance Certificate?
How Many people can fit in the photo booth at one time.
If I have 200 Guest how many hours should I rent the Goofy Booth?
Do you charge extra for set up of your booths?
Do you require a deposit?
What Types of Photo Booths do you Offer
What are idle hours and do you Offer them?
Unlimited photos what does that mean?
Can I have a Goofy Photo Booth at an outdoor event?
Will the photo booth print photos on the spot?
Can I get more than one copy of the photo strip?
How easy is the Goofy Photo Booth to use?
What if one of my guest needs help with working the booth?
Is there any special power requirements?